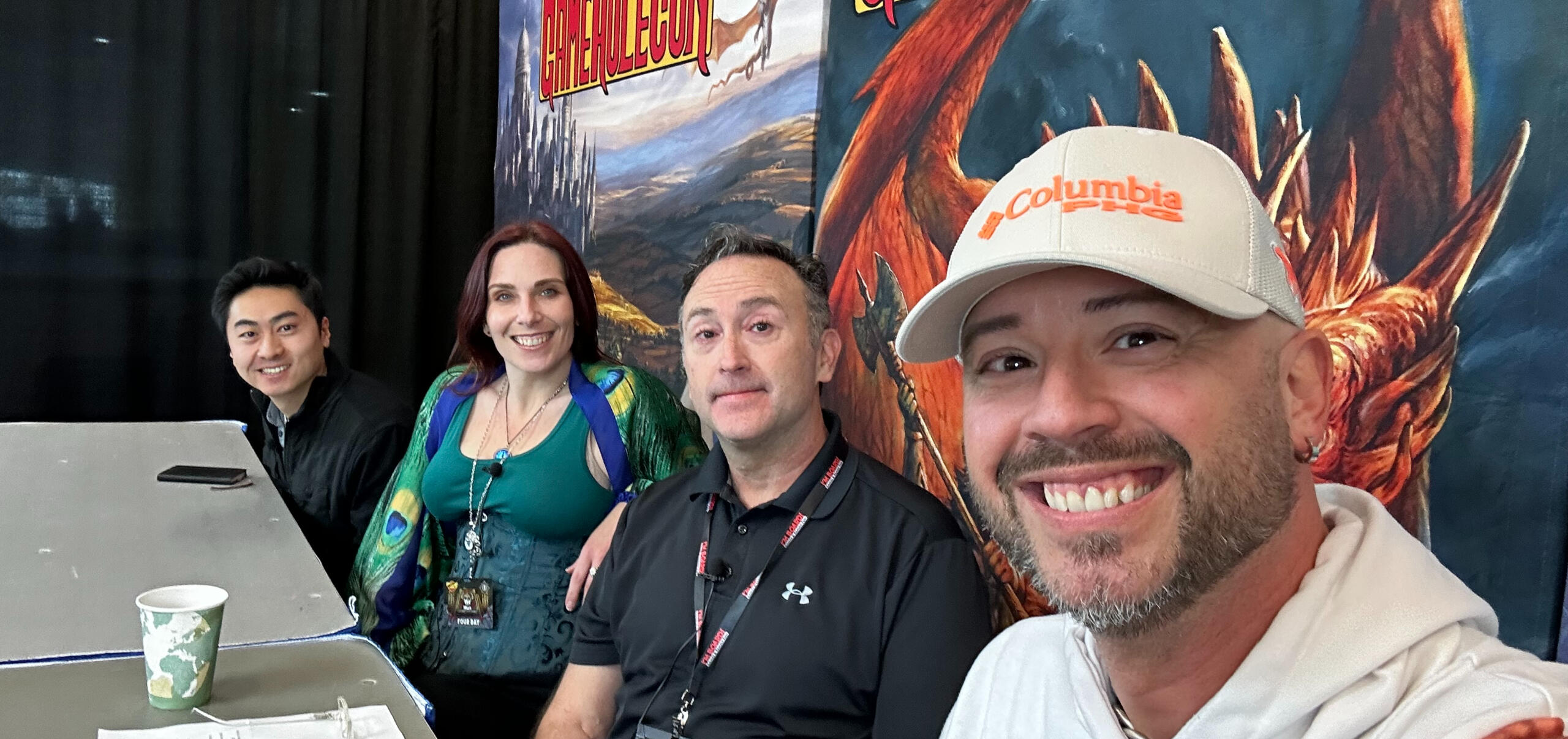 Jonathan
Connor Self
But just "Connor" is fine.
Tabletop Gaming CreativeMental Health ExpertCharity LeaderFriend
---
click to navigate
---
Follow me on Twitter.
Thank you for your support via PayPal and Ko-Fi.
I will help you tell YOUR story.
As a weaver of TTRPG stories, I have run more than 5000 game sessions over a 30 year period. I am a top 10 rated professional gamemaster on Start Playing Games, the leadering professional DM service. Spots at my table are greatly sought after (and often sold out).If you choose me, expect positivity, knowledge, and community at our table - real or virtual. I create a personalized gaming experience for you. You can choose the type of story you wish...
- Choose a published or custom adventure.
- Choose a one-shot or recurring game.
- Expect premium experiences with art, sound, and voice acting.
- Children-only or family events available.
- Special events & birthday parties offered.
- Thank you packages are mailed to campaign players.I offer digital perks for players including use of Roll20 with dynamic lighting, quality teleconferencing by Zoom, sound effects by Syrinscape, and access to a full D&D library through D&D Beyond.Like what you read? Click the button below for more info or to book me.
Publications
Here are links to several written projects to which Connor has contributed creative, consultative, and professional effort.
---
New and Hot Releases
These products are fresh from my mind to your table. Get them now!
---
Bundles
These complete campaigns are available, at a discount off cover price.
---
Collaborations
IIt's a lot of fun to create together with others. Get these great collaborative products for your home games.
---
Stories with Heart (D&D; Various Tiers)
These one-shot adventures and supplements deal with poignant and emotional themes, designed to leave players leaving the experience with new perspectives. From stories dealing with dementia, acceptance, antiracism, or accepting responsibility, these "hope punk" stories are game changing and life affirming.
---
Wizards of the Coast Publications (D&D; Various Tiers)
These tales and supplements were written directly under the supervision of Hasbro. DDAL-DRW-16 Uprising is soon to come to this page!
---
Adventure Series I: At Jeny's Request (D&D; Tier 2)
An infamous hag asks your help protecting the Feywild from a watery threat, a threat which will envelop the Material Plane next! An adventure series set near Phlan and in the Feywild. The series takes you face-to-face with Tiamat AND Strahd! 38 hours of content!
---
Adventure Series II: The Children of Sin (D&D; Tier 1)
The human sextuplets of a demon lord gain the unwanted attention of cultists, embroiling the heroes in a twisted conspiracy. In the end, the heroes must determine who actually needs saving. An adventure series set near Hillsfar. 6 hours of content!
---
Adventure Series III: D8 Summit One-Shots (D&D; Tier 3)
These adventures written for D8 Summit highlight great authors in stories meant for a single sitdown session.
---
Adventure Series IV: D8 Summit Goes to Hell (D&D; Tiers 1-3)
These three one-shots by talented authors take players on a tour of three layers of Hell - including soul food diners, devilish masquerades, and nefarious forts. Set across three tiers of play (Tier 1, Tier 2, and Tier 3). 12 hours of content!
---
Adventure Series V: From the Midnight Sun (D&D; Tier 1)
This adventure series contains 16+ hours of story featuring fey intrigue and shenanigans, set in the Frozen North. This story is intended to be ran in a way similar to a hardcover. Heroes will go from level 1-5 playing through this campaign.
Guest Appearances
My gaming, mental health, and fundraising expertise have made me popular for both interviews and liveplays. Images have links to the media (when available).
About Me
A counseling professional, I believe games have the power to help us grow, connect, and heal. I use games in my mental health practice. In community gaming spaces, I live this philosophy by building public play spaces for conventions while expanding safe spaces for minority gamers and creatives. I also create roleplaying products expressing the optimism and sense of positive change I try to bring into the world via my counseling practice.In addition to being a Top 10 Professional DM on Start Playing Games, I boast extensive experience in the TTRPG industry. I possess more than 40 cited credits including:
- Writing
- Playtesting
- Editing
- Project management
- Art creation and direction
- Organizing events/play spaces
- Expert interviews
- Streaming performances
- FundraisingMany of these experiences are centered on Dungeons & Dragons and their related properties. I bring a wealth of experience in other games also.I can help your event build an effective fundraising program, putting the power of D8 Summit Charities - an established and respected 501c3 charity - behind your event.I provide a CV of experiences upon request by potential employers, contractors, or promoters. For a copy, please reach me at [email protected] (click the link below).